They say that every picture tells a story. Think about what this picture says.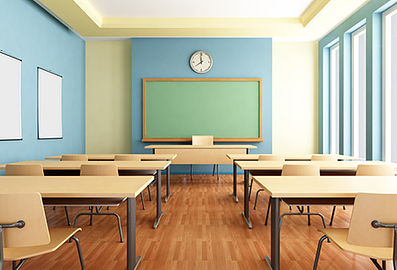 The teacher desk is the center of the room. 
It is the center of attention. 
It screams that the room revolves around the teacher. 
It says, "Look at and listen to me, and I will impart knowledge."
Some of our classrooms still have their desks front and center. 
Let's change this. 
Let's move the teacher desk. 
Move it into a corner. 
Move it against a wall. 
Better yet, get rid of it altogether. 
Leave the space for the students. 
Let's make them the center of attention instead. 
Rich (@RACzyz)