Check out these additional resources from ROGUE Leader: Make the Rules, Inspire Others, and Take Control of Your Own Professional Development Destiny.
Introduction: The Road Behind & The Road Ahead
The Four O'Clock Faculty: A ROGUE Guide to Revolutionizing Professional Development Book Resources
Chapter 2: Are you READI?
Create your own Smore Newsletter!
What is Your Greatest Superpower? Guest Post at 4OCF by Tony Cattani
PD Session Planning: Start at the Beginning with an Invitation to Learning
Check out A List of Visual Design Tools.
See how Nili Bartley inspires colleagues through Video!
Check out this sample PD inivitation: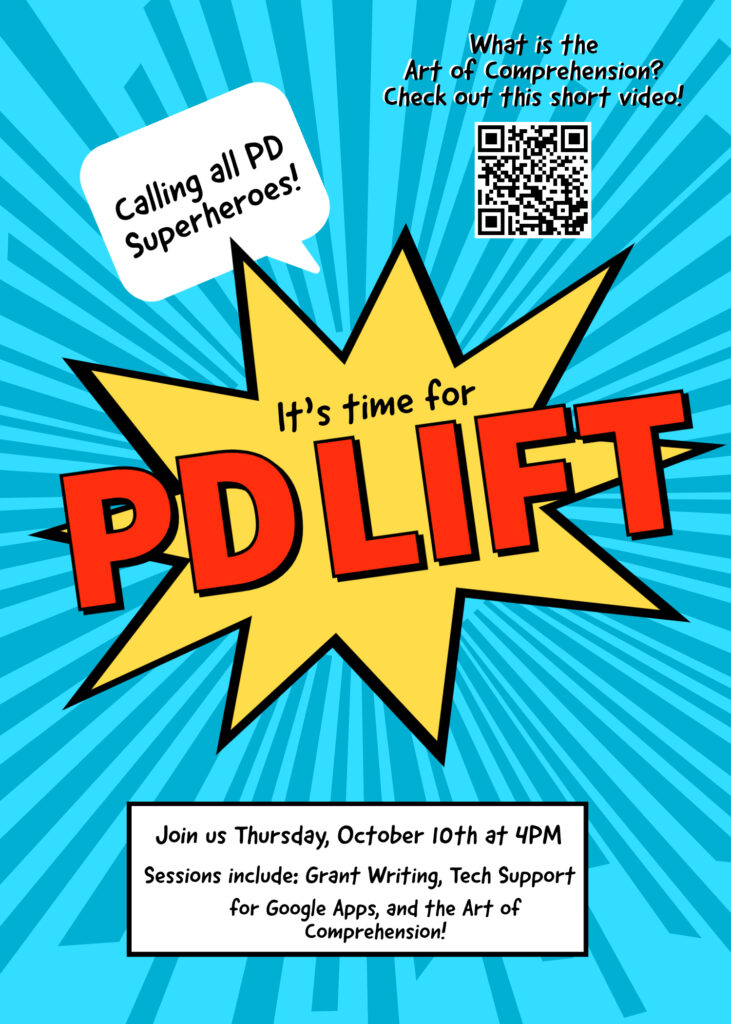 Chapter 3: Beyond Buzzword Du Jour and "One and Done"
Try your own #StaffBookTasting!
Chapter 4: Pushing the Pessimists
Want to order your own Professional Development Championship? Check out Undisputed Belts.
Check out Amy Storer's post on #CopierPD
Check out Tara Martin's post on #PottyPD
Learn more about hosting a PD Challenge!
Make a copy of the PD Challenge Template here.
Chapter 5: Switching Up Staff Meetings
Read Meredith Aker's post on Podcasts & Pedometers
Check out the Edutopia video on the 15 Minute Standing Meeting
Learn more about the Cult of Pedagogy post on Chat Stations
Check out Mandy Ellis' post on Chopped PD
Read Chris Dodge's 4OCF Post about Getting Rid of Staff Meetings altogether
Click here for 4OCF One Page PD Step by Step Directions
PD Session Planning: What to do with The Middle? Change the Dynamic and Change Mindsets
Chapter 6: Planned PD Days
Learn more about VCR- Voice, Choice, and Relevance from Jon Craig
Chapter 7: Staff Well-Being
Check out Brian Kulak describe a Stress Relief Day planned for colleagues
Chapter 8: Flexible Options for Busy/Overwhelmed Educators
Check out smore.com
Check out Wakelet.com
Learn more about Virtual Appy Hour from Starsha Canaday
Watch the Quit Wearing Busy Like a Badge of Honor Video by John Spencer
PD Session Planning: How to Reach the End of Your PD
Check out the Appreciation, Apology, Aha strategy for your next PD session