Welcome to the 12 Days of PD! We will share a new idea or thought on PD each day.
Check out the Day 1 video below:
Check out the Never Stop Learning November Challenge here: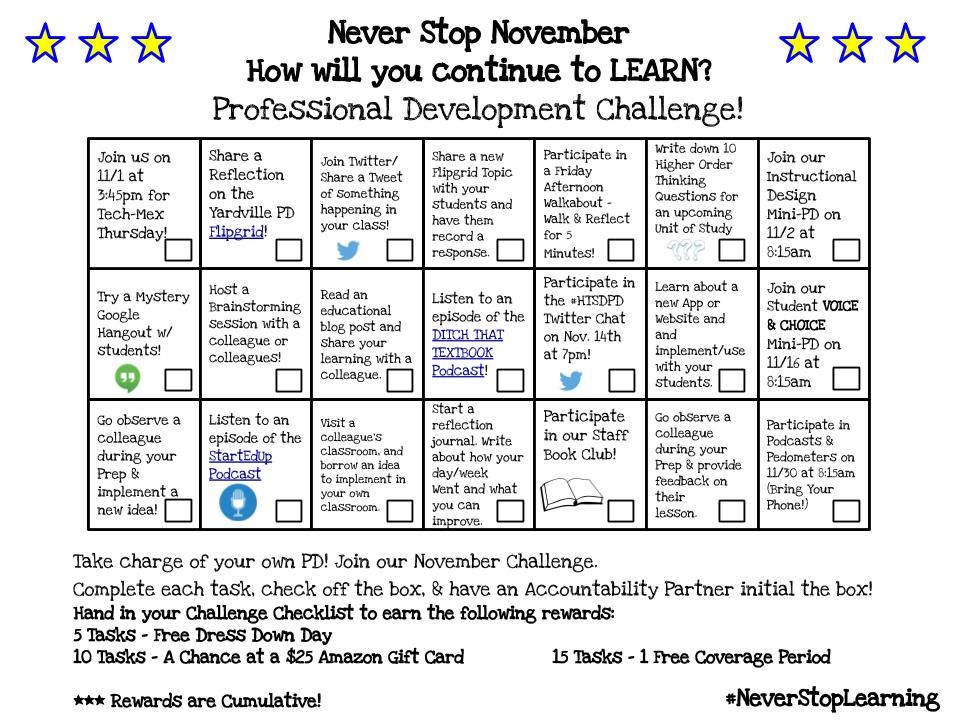 Click here to copy the PD Challenge Template and create your own!
Share out your PD Ideas or Reflections at #4OCF12Days on Twitter for your chance to win a copy of The Four O'Clock Faculty: A ROGUE Guide to Revolutionizing Professional Development. We will be giving away 12 copies of the book on Day 12 (December 21st)!
Rich (@RACzyz)