I'm happy to share some exciting news with everyone. I've been hard at work on the follow-up to The Four O'Clock Faculty: A ROGUE Guide to Revolutionizing Professional Development.
Today, I'm able to share that my newest book published by DBC will be called ROGUE Leader: Make the Rules, Inspire Others, and Take Control of Your Own Professional Development Destiny!
This book will continue the tradition set forth by #4OCF of going ROGUE when you need to change your Professional Development paradigm. Anyone can be a ROGUE Leader and shift professional development for the better!
I'm also happy to reveal the cover of the new book: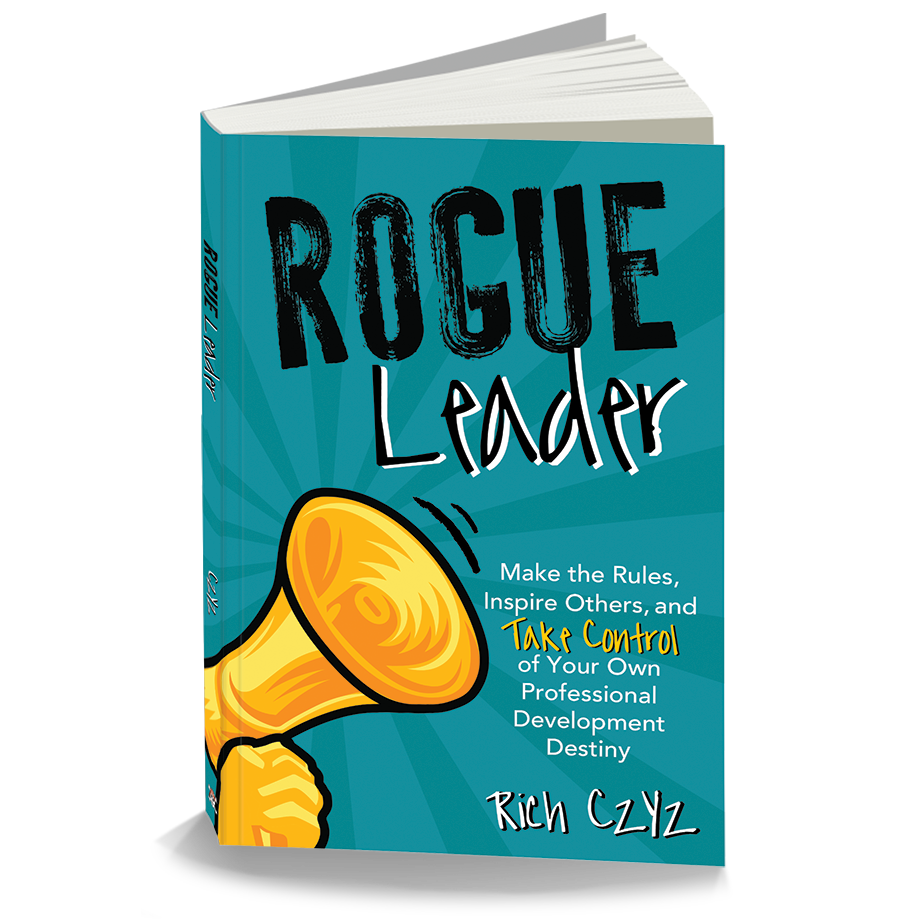 While we don't yet have a release date, you can stay tuned to fouroclockfaculty.com for the latest updates. Also check back to the website next week for ROGUE Leader Week and your chance to win one of the first five copies of the book!
Have a ROGUE day!
Rich