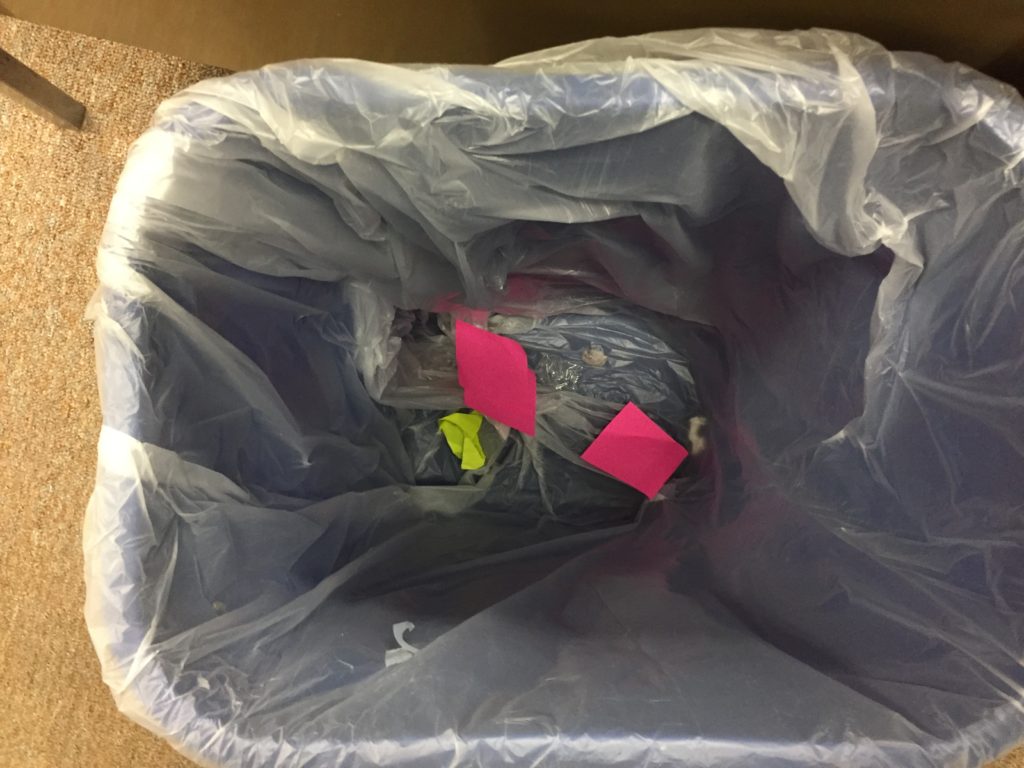 This is a picture of the nearly empty garbage can in my office at the end of the day. There are just a few sticky notes with scribbles on them that were thrown away.
I share this picture because it reminds me that, in terms of creativity and ideas, we should throw away very little.
All of our ideas should stay on the table. Even if we don't use them today, they may be useful in another iteration down the road.
Don't throw away any ideas.
Be sure to keep an empty can (or nearly empty can).
Rich (@RACzyz)