My family loves Pixar movies. Ever since seeing the original Toy Story, and reading Ed Catmull's book Creativity Inc., I have tried to learn about Pixar's process and apply the lessons to our schools. As everyone has seen at least one Pixar movie in their life, it makes sense to focus on the science behind these films that are so special to many of us.   
To say that we were very excited for the Science Behind Pixar exhibit at the Franklin Institute would be an understatement. The exhibit is a limited engagement through September 5th so there are a few more weeks to enjoy if you have the chance to attend.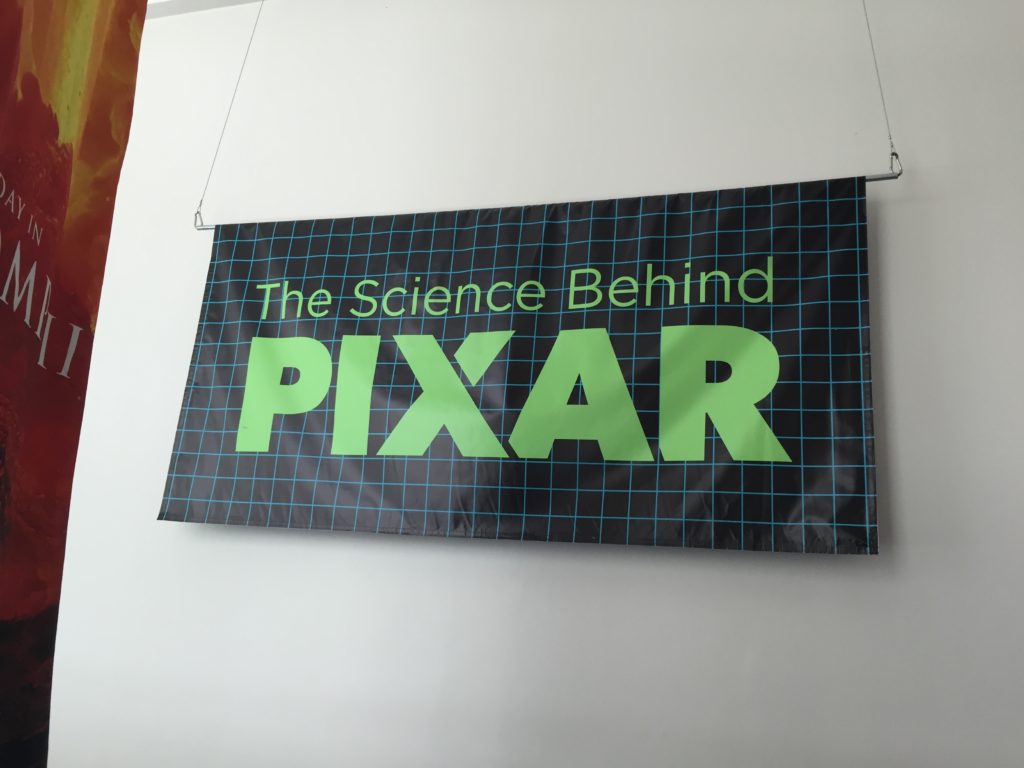 My wife and I took the kids last week, and we had the opportunity to engage in the creative processes that Pixar designers and creators go through in order to generate their cinematic masterpieces. As always, I learned a few things along the way that can be applied to our classrooms.
Below are some photos from the exhibit, as well as some ideas for their application with students.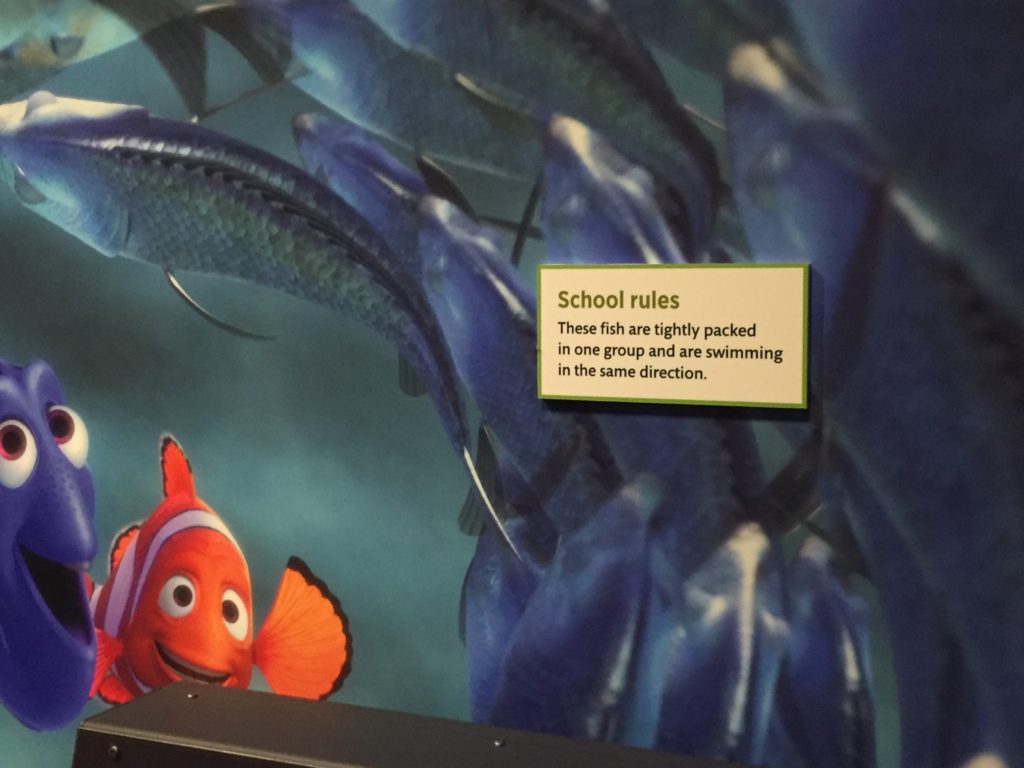 Remember the importance of swimming in the same direction. Establish goals that work for everyone, as well as a mission for your classroom. While individual student goals might be different, the collective vision must be communicated, shared, and modeled.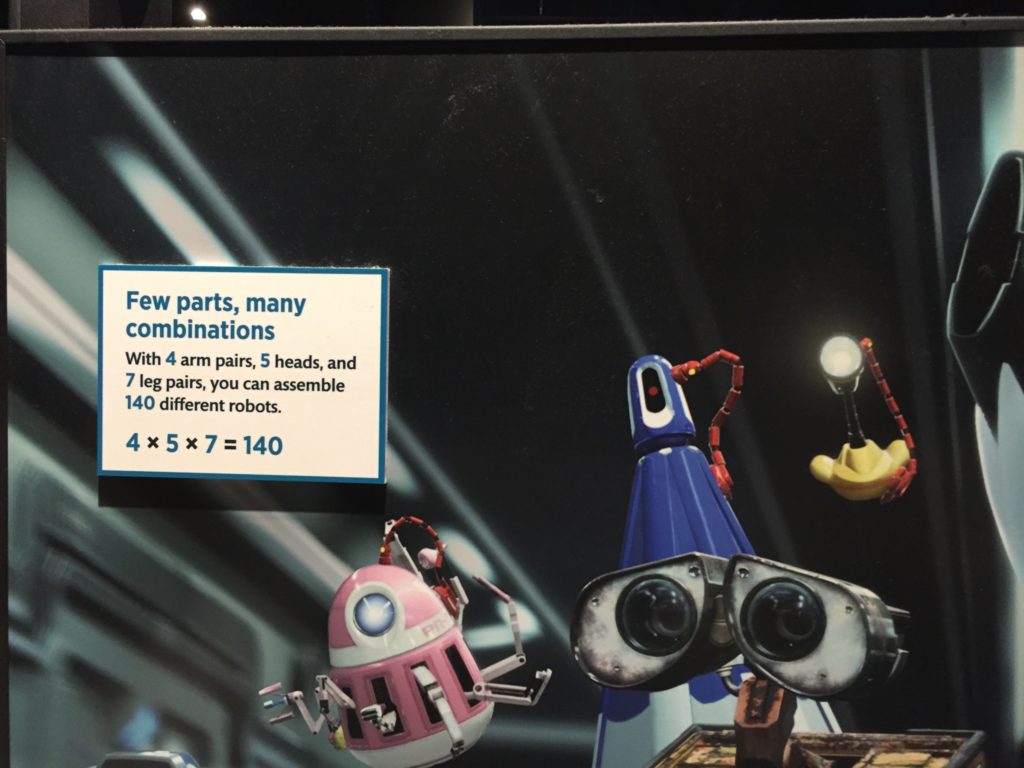 My kids were engrossed in this robot making station, creating a variety of bots (including Wall-E!) using the many parts. Don't forget that with all of the personalities within your classroom or school, you might have to try different parts together until you find the right mix. Don't be afraid to try different combinations of lessons, grouping, or instruction to truly inspire the creative side of students.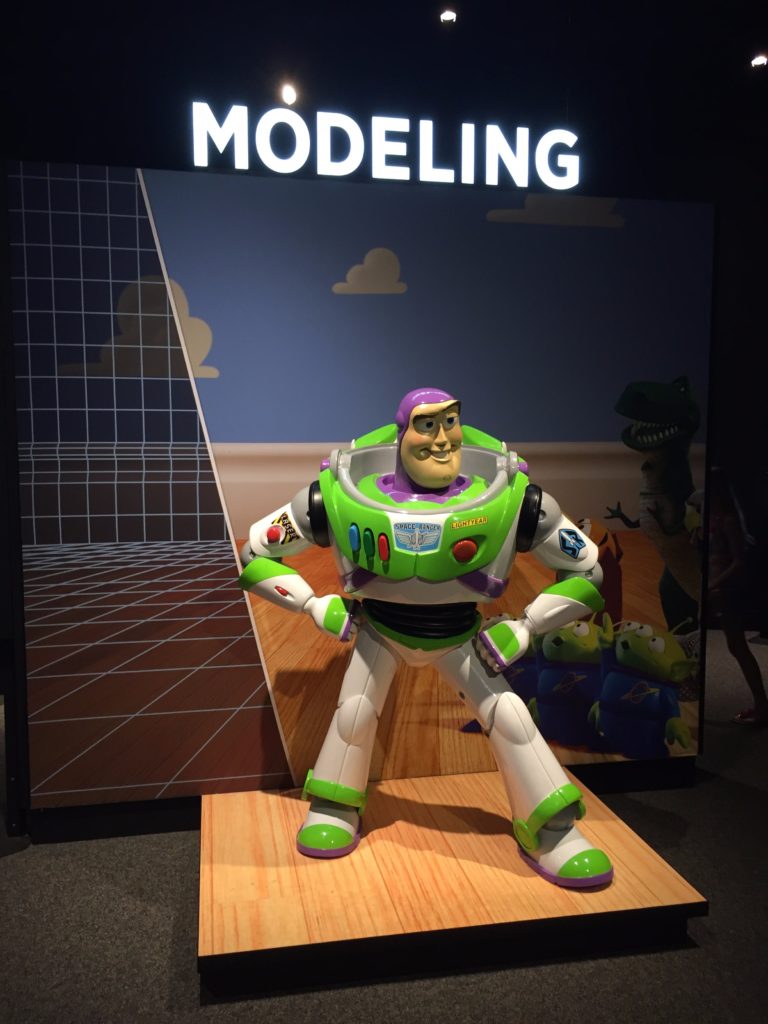 A simple but important one word lesson from Buzz Lightyear! Never underestimate the importance of modeling. For many students, working collaboratively with peers is something that needs to be explicitly taught and modeled. If something is important in your classroom, like reading or kindness, then it should be modeled. Never expect students to do something that you wouldn't do yourself.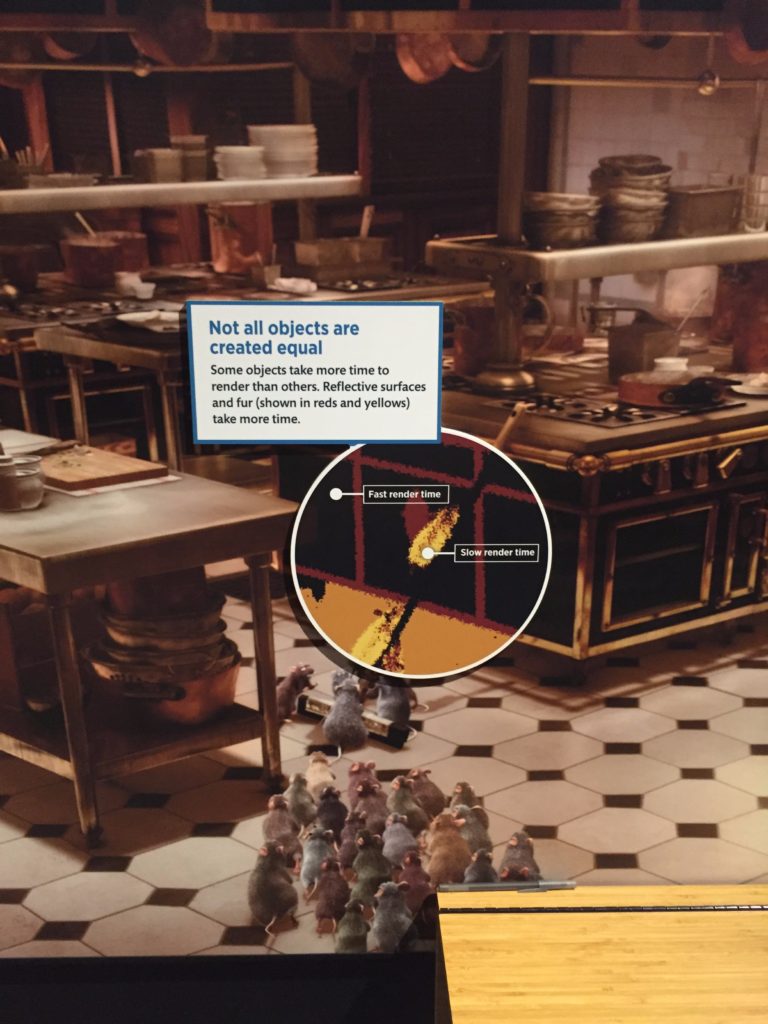 Some objects take more time to render than others. Hold all students to high expectations, but remember to provide the supports that each individual student needs. Some students will need more TLC than others. Some students will need basic instruction before moving onto more difficult concepts. Some students may be ready to explore on their own with just a few directions. Get to know your students and give them exactly what they need.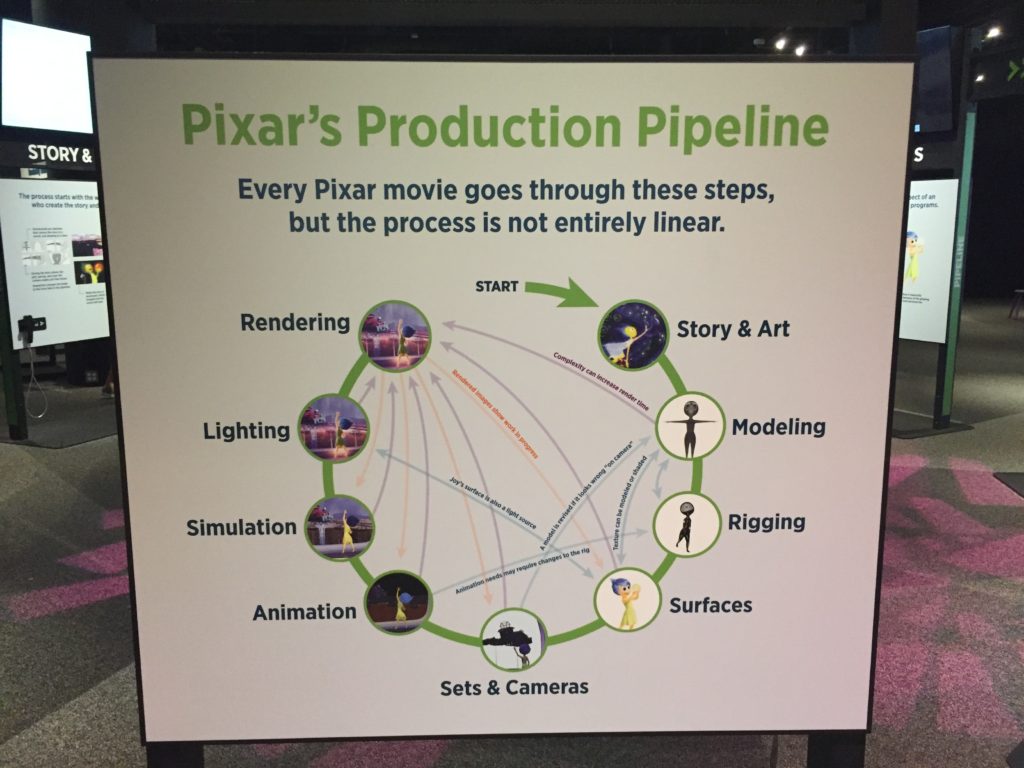 Learning is a complex process. This display of Pixar's production pipeline reminds me of a certain #4OCF learning cycle. Be sure to understand that the learning process is not linear for everyone. Some students may jump in to the process at different points. Ensuring plenty of modeling, practice, and reflection will help all students be successful.
I'll leave you with one more photograph, this one concept art for Toy Story. Have an idea of the story that you want to create for students, but, just know, that the end product can be so much more amazing than you had originally envisioned.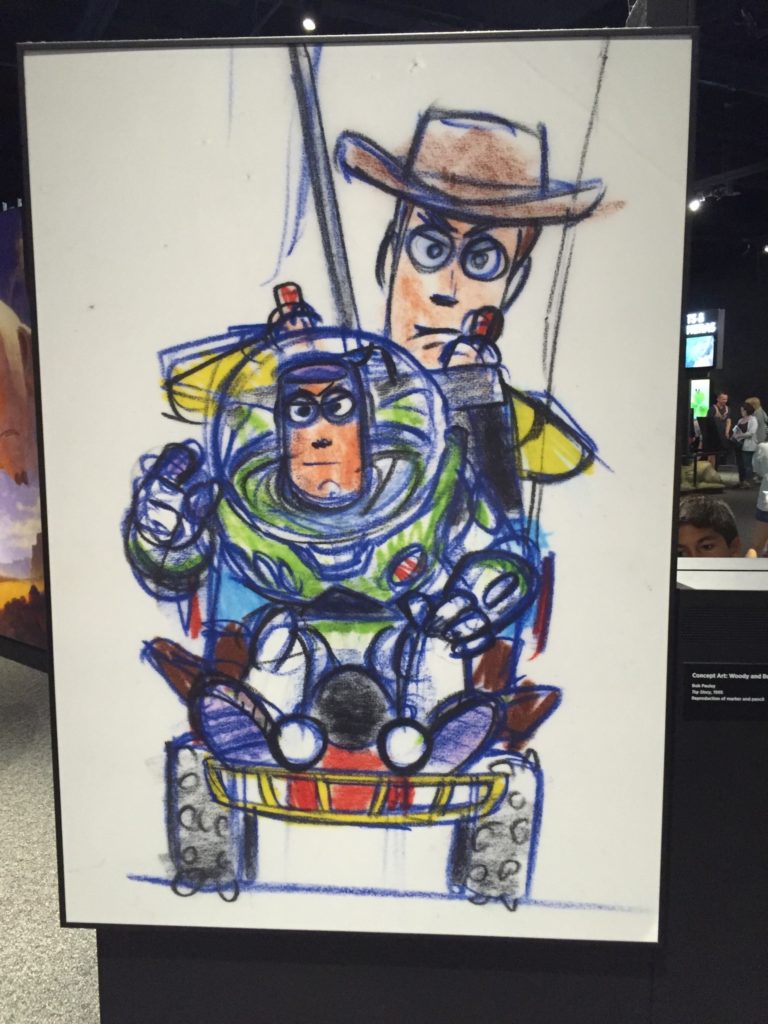 Thank you again Pixar and the Franklin Institute!
Rich (@RACzyz)