At first, I assumed that others would take responsibility to help me learn. I assumed that those who hired me were in the best position, and were engaged in helping me to succeed. My first teaching position was in a brand new building, so I was one of ten brand new hires, fresh out of school, with no teaching experience, other than a few months of student teaching.
As a school principal, I now know the effort that it takes to run a building. I should have known then that the building leadership could not be responsible for my learning (or the learning of any of the other new teachers). It took me a considerable amount of time to realize that my growth and development as a teacher would fall on only one person. If I wanted to become a better teacher, then I needed to count on just a single person to help me learn and grow. The funny thing, though, is that as I engaged in my own learning, by asking questions, by starting discussions, by sharing and collaborating, I was also pushing those around me to grow as well. By taking responsibility for myself, I was also holding others accountable too.
So, today, if you read this, please pass it along to a novice teacher. Let them know that you will help as much as you can, but ultimately, it falls on the individual to push everyone around them.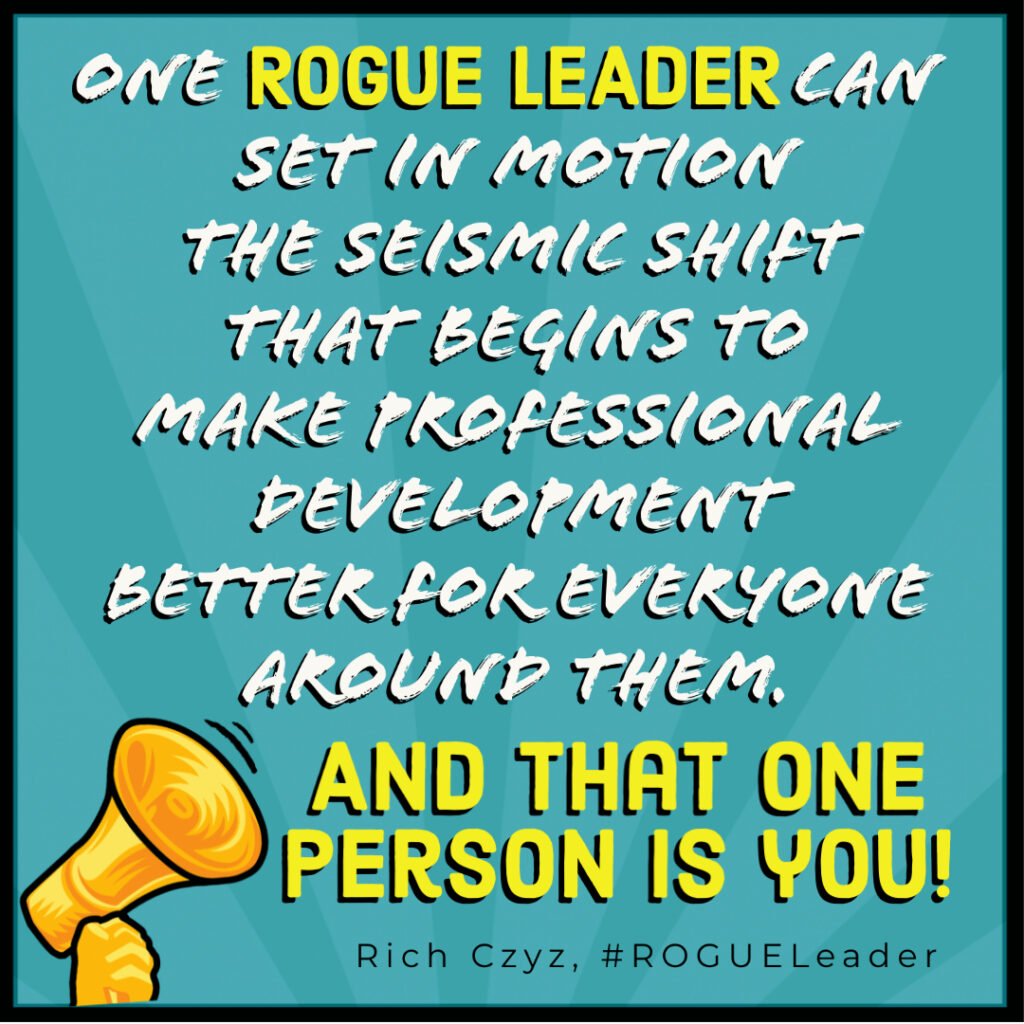 Take control of your own PD destiny! Click here to purchase a copy of ROGUE Leader: Make the Rules, Inspire Others, and Take Control of Your Own Professional Development Destiny!