It's ROGUE Leader Week this week!
There are so many ROGUE Leaders out there changing professional development.
Share your response each day this week for a chance to win one of the first copies of the new book
ROGUE Leader: Make the Rules, Inspire Others, and Take Control of Your Own Professional Development Destiny.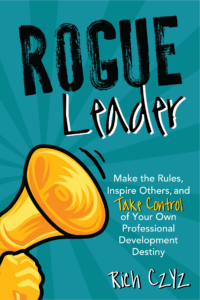 Which experts do you rely on to change your PD Destiny?
Retweet and share at #4OCF for a chance to win a copy of the book when it is released! Five winners will be picked by the end of the week.