Do you remember doing Madlibs as a kid? You would come up with the list of nouns, verbs, adjectives, and then read the ridiculous story aloud. The odd pairing of your selected words combined with the preset silly story always made for a great laugh.
You can also come up with a great professional development session by using the same strategy.
Try using this PD Madlib to create an awesome session for you and your colleagues. Choose one of the preselected words for each blank or come up with your own. Then follow through on the Madlib and host an awesome PD session.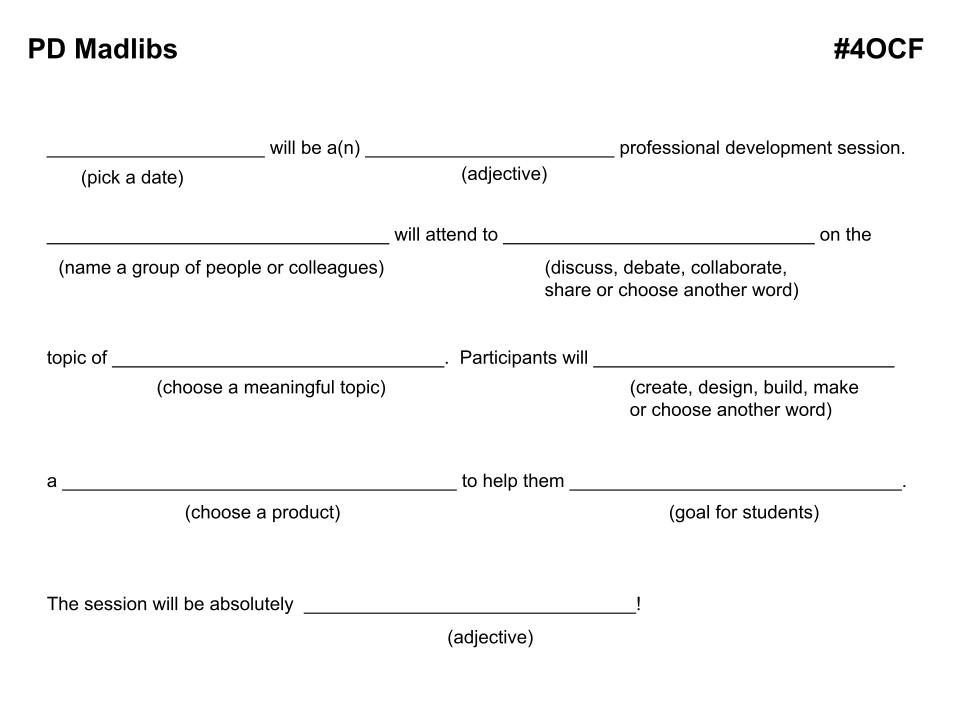 The possibilities are endless!
Rich