Thanks for joining us for the 12 Days of SECRET SAUCE Reflection Challenge!
Today, we announce our twelve winners!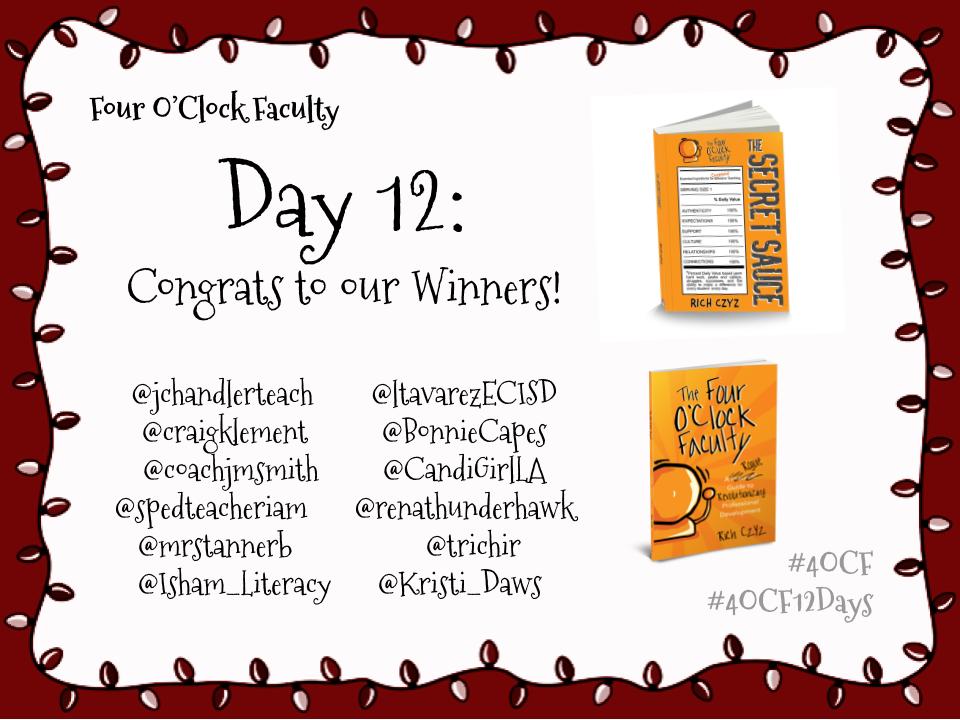 Each of our 12 winners gets to pick a copy of The Secret Sauce: Essential Ingredients for Exceptional Teaching or The Four O'Clock Faculty: A ROGUE Guide to Revolutionizing Professional Development.
Thanks for sharing your reflection responses! If you didn't win a copy of either book, see the links below to purchase a copy.
Looking to be an inspired educator?!?! Look no further to find your own SECRET SAUCE! Pick up your copy here.
Want to revolutionize Professional Development in your school? Go ROGUE with The Four O'Clock Faculty! Pick up your copy here.