I am proud to announce that in just a few short weeks, my second book The Secret Sauce will be released. And I'm proud to share the book cover with all of you today!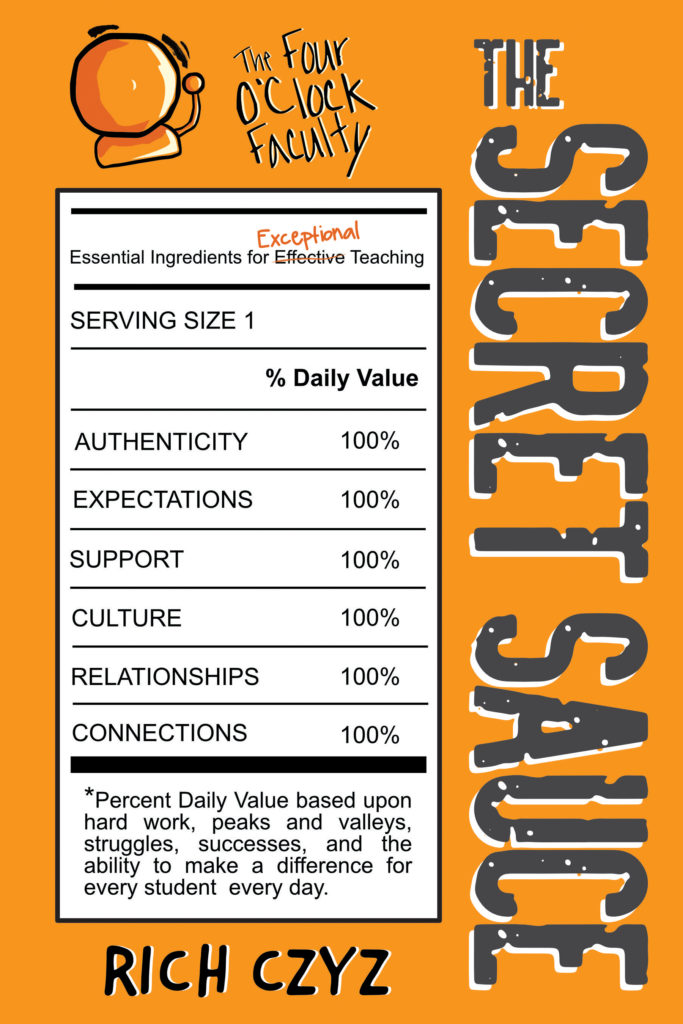 I hope that this book will help teachers to learn about many of the things that no one ever told me when I first became a teacher.
If you are a new teacher, The SECRET SAUCE can help start
you down the right path, making you a well-prepared educator
from day one.
If you are a teacher who is stuck in a rut, The SECRET SAUCE
can help you get out of that rut. It can show you new, successful
ways to do things. There is light at the end of the tunnel!
If you are an experienced teacher who needs to be reminded
of why you chose this profession in the first place, The SECRET
SAUCE can rejuvenate your spirit. It can energize you and bring
back the excitement you felt in those early years.
I can't wait to share this book with you! Check back for more information as we get closer to the release date!
Rich (@RACzyz)