One of my favorite television shows is Chopped. For those who are unfamiliar, four chefs are selected to compete, and given several baskets of four unknown ingredients. During each round, the chefs have 20 to 30 minutes to take the unknown ingredients and make an appetizer, an entree, and a dessert. After each round, one chef is "chopped" (eliminated) until the final two chefs compete by making dessert from the final basket. One final chef is "chopped," and the last Chef standing is declared the winner and awarded a cash prize.
I love the show because I am always impressed by how the chefs think on their feet, and deliver amazing meals to the judges in a short amount of time, drawing on all of the skills and knowledge they have acquired during years of cooking.
In trying to continue to make our staff meetings fun, meaningful, and relevant, I introduced our staff to Chopped PD last year at one of our final meetings. The staff was divided into several teams (3-4 people for each team), and given a mystery set of "ingredients" and based on a particular grade level standard. Each team then had to create a lesson from the mystery ingredients. After several minutes of creating, each team then shared their lesson idea with the rest of the staff. We voted on each lesson and picked a winner for each grade level.    
I created and used some simple cards and let each team choose a random card from a basket: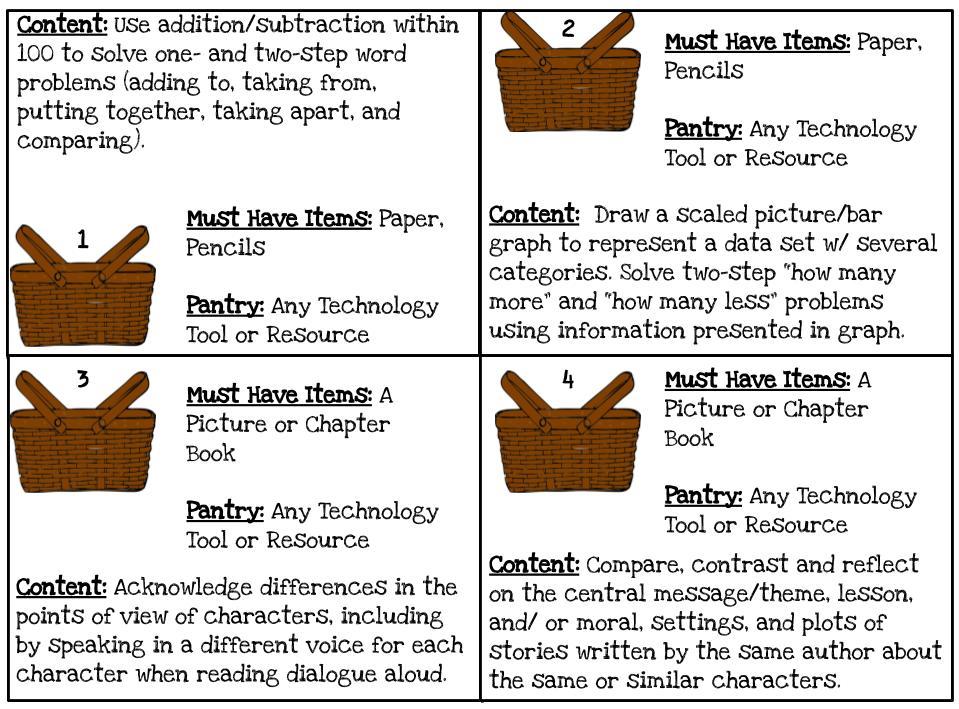 While my staff meeting was relatively low-key and simple to implement, others have taken the concept much further. Mandy Ellis (@mandyeellis) detailed her ChoppED Staff Meeting, which included actual cooking tools, chef's hats and aprons, and mystery tools in creating their lessons. Whether you are looking for a simple idea for switching up a staff meeting at the last minute, or creating a bigger experience for teachers, Chopped PD can serve as the perfect hook to capture colleagues' attention, and to introduce some new tools and ideas into your teaching and learning environment.
Rich (@RACzyz)