Looking to #RevolutionizePD in your setting? It's not too late to join in on our Voxer book study of The Four O'Clock Faculty: A ROGUE Guide to Revolutionizing Professional Development.
The book study will begin on January 8th and we will cover the chapters within the book over the next four weeks: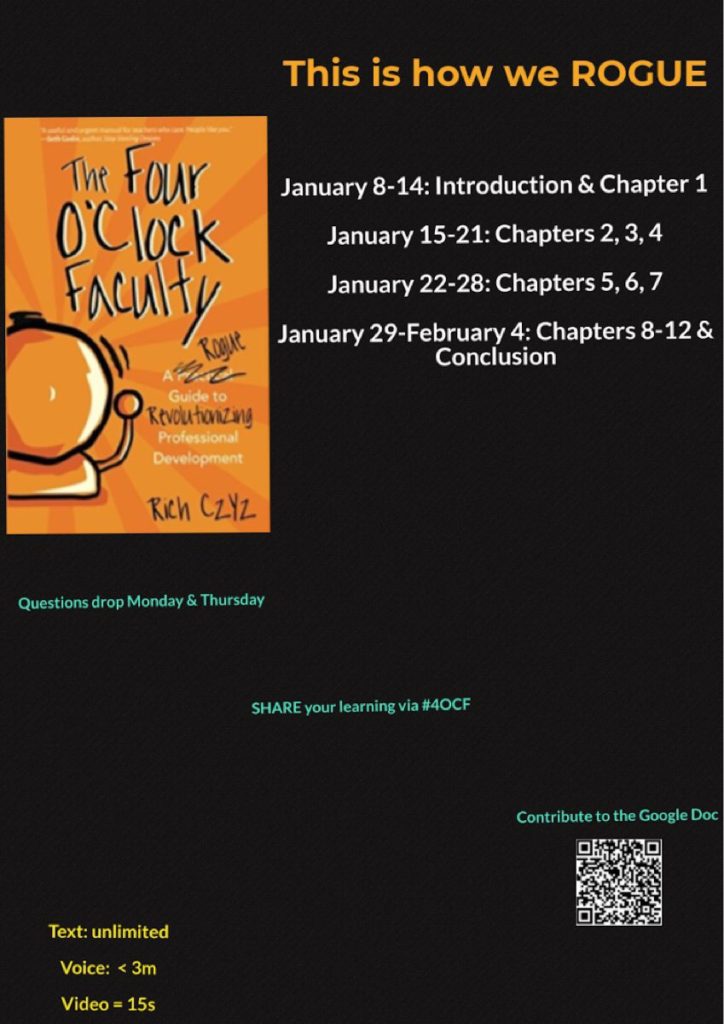 If you are interested in joining the #4OCF Voxer Book Study Group, please reach out to @mlarson_nj via Twitter and provide your Voxer handle. Looking forward to joining in and sharing with all of you!
Rich (@RACzyz)