Several weeks ago, I shared a list of questions that we should be asking students. I was inspired by the idea of Genius Hour, and thinking about how our students can have a meaningful impact on the world.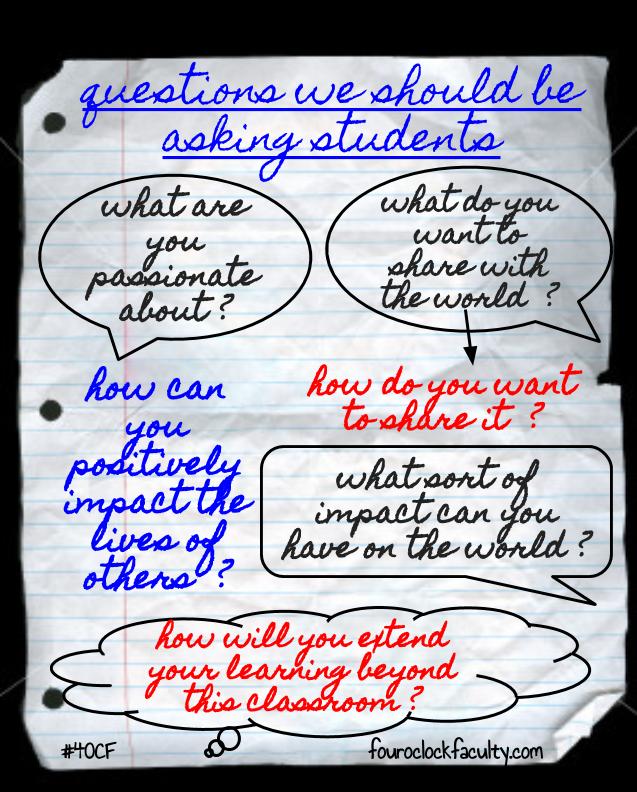 As I have shared the list, I have had a few people comment that the questions also apply to teachers as well. So, with that in mind, I have modified the list of questions for all educators.
What sort of impact will you have as an educator?
Rich (@RACzyz)