Friday night, I took my children to a baseball game.
It was a beautiful night for a game.
Warm. Calm. Clear.
70 degrees, with a nice, cool breeze coming off of the Delaware River.
The game, between the Trenton Thunder and the Reading Fightin' Phils, was a classic pitchers' duel, both sides throwing up blanks on the scoreboard through six innings buoyed by tremendous defensive plays from both teams.
My type of game.
Until…
Fog slowly crept in. Suddenly the players were having difficulty seeing. While still playing in the fog, the hometown Trenton Thunder put up 2 runs on the board in the 7th inning, followed by the Fightins' plating a run in the top of the 8th. At this point, the fog reached a crescendo, and the players couldn't see anything in front of them.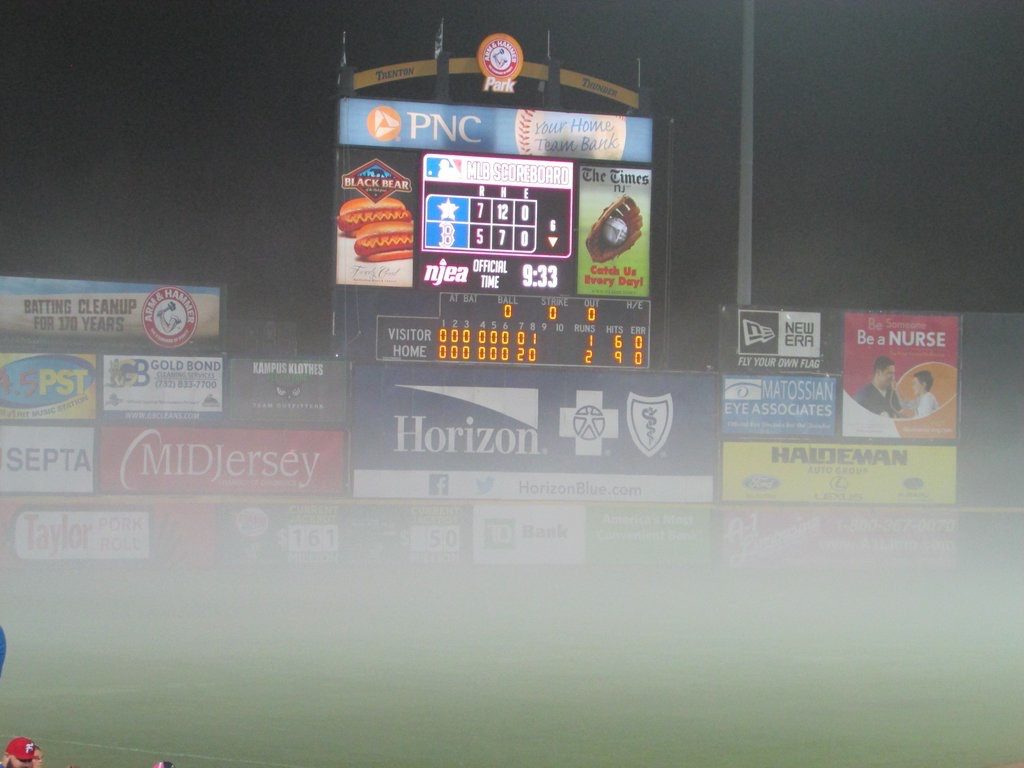 First an 8 minute delay, as the umpires waited for the fog to clear and the players took the field again. Shortly after the delay, my children and I headed toward the team store for some souvenirs, and the parking lot, satisfied that the Thunder would hold on to a 1-run lead.
When we left, we had no idea that the fog would return. Luckily, we did leave. The 2nd delay was more than two hours, with the players returning to the field just after 11:30pm to finish the game. The Thunder held on for the win, but not without allowing two baserunners in the 9th inning, with the tying run stranded at third.
I have attended hundreds of baseball games throughout my life, but have never seen a fog delay.
It was amazing that everything was calm and clear, and then suddenly, no one could see what was happening.
Sometimes, I feel that way as an educator.
Everything can be calm and clear, until we can't see in front of us.
Sometimes, minor details derail us.
Sometimes, it is the dreaded Ttwwadi.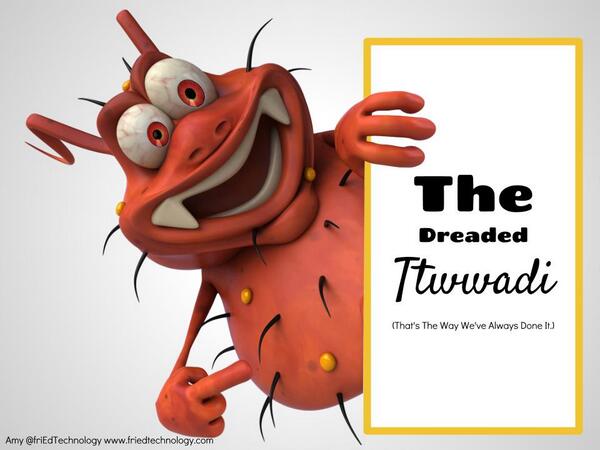 Sometimes, it is a mandate from up on high.
But, as I learned on Friday night, the fog will clear. It might take a while, but it will clear.
So, the next time, the fog creeps into your classroom, or your school, do one thing for me.
Step off of the field, and take a moment to appreciate what is happening.
Prepare yourself for the end of the fog.
Be ready to move on, and take appropriate steps to continue forward with your vision.
And, once the fog clears,
move on,
move forward again.
Go forth with clarity.
Continue to be awesome.
(Despite the fog.)
Rich (@RACzyz)