Today marks the 35th birthday of the Post It Note, which was born on April 6, 1980. In celebration, we share 35 ways we have seen the Post It used successfully in classrooms!
As an exit ticket: students writing down their biggest takeaway from a lesson or unit!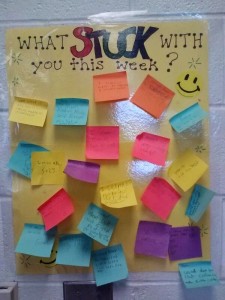 What is the question? Have students come up with the question for a posted answer. Think Jeopardy!
Flagging strategies for reading comprehension
Creating a countdown calendar to motivate students!
Creating interchangeable assignments for a choice board for early finishers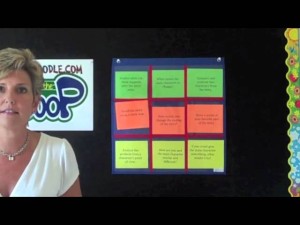 Organizing to do lists (or lesson plans)
Creating equations with food or candy
Creating an equation to provide math problem for a stated answer. The answer is 18. What is an equation that equals 18?
Multiple Post It's can help students make a flipbook
Creating and easily rearranging your seating chart
Creating a timeline
Notes of positivity for colleagues or students!
Creating artwork!
Creating bar graphs to represent data
Measuring Area
Post It Note Sudoku
Create an Idea Wall!
Creating a calendar
Using synonym sunflowers for word choice!
Wonder Wall – Have students post questions that they wonder about.
Labeling items for ELL students
Creating compound words
Storyboarding when preparing to write
Filling in a Venn Diagram
Completing research
Vocabulary Match
Citing evidence when reading
Visualizing fractions
Reading response questions
Close Reading
Student monitoring and assessment notes
Making a Word Wall
Students self-monitoring their progress
Creating self-checking math problems for students
Creating a Boggle Bulletin Board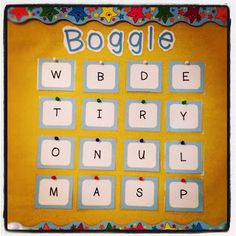 For more ideas, check out http://www.post-it.com/wps/portal/3M/en_US/PostItNA/Home/Ideas/Education/
Share your best Post It activities and strategies in the comment section below!
by Rich Czyz @RACzyz
References
Pictures from:
Post It Ideas from 3M http://www.post-it.com/wps/portal/3M/en_US/PostItNA/Home/Ideas/
http://www.theteachertreasury.com/other-helpful-links/what-stuck-with-you-today-awesome-end-of-the-day-activity
http://dogdaysofmath.com/category/uncategorized/
http://www.examiner.com/article/teaching-students-to-become-active-readers
https://daretodifferentiate.wikispaces.com/Choice+Boards
http://blessedinfirst.blogspot.com/2015/01/erin-condren-teacher-planner-lesson.html
http://www.4mulafun.com/post-it-prove-it-an-exit-ticket-strategy/
http://www.downvids.net/post-it-flip-book-movie-awesome-work-475798.html
http://teacherteacherideclare.blogspot.com/2013/01/seating-chart-possibilities.html
http://taexhibitions.blogspot.com/2013/03/sticky-note-art.html
http://www.pyppewithandy.com/pyp-pe-blog/archives/02-2014
http://www.brit.co/post-it-diys/
http://www.redjumper.net/blog/2014/01/allowing-students-freedom-explore-passions/
http://applefortheteach.blogspot.com/2014/04/writing-biographies-how-we-research-and.html
http://readingwritingtrail.weebly.com/-reading-workshop-independent-daily-reading.html
http://heckethornschool.org/apps/pages/index.jsp?uREC_ID=226924&type=d&pREC_ID=441390&hideMenu=1
http://forums.atozteacherstuff.com/showthread.php?t=87348
http://pinnest.net/creative-thoughts/
http://eslcandy.blogspot.com/