I am always on the lookout for resources that I can share with teachers. At a conference a few years ago, the presenter shared a video called Austin's Butterfly, which features educator Ron Berger, and shows the power of critical feedback. Since that initial viewing, I have shared it with numerous teachers as part of professional development offerings. I love sharing the video because it always causes educators to rethink their feedback process for students.
We are fortunate to have Ron sharing his insight with us this week.
5 Questions with… Ron Berger
What do you most want your students to take with them from your classroom, school or district?
A passion for doing brilliant, important work to contribute to a better world – in small ways or profound ways – and a deep appreciation and respect for others.
What are the most rewarding and/or the most frustrating aspects of education?
The most rewarding aspect of education is the gift of being present to see students create work of beauty, and acts of kindness and consequence.
What advice would you give to young teachers?
Your students have much more capacity to do important and beautiful work than you imagine; if you create a classroom culture that is absolutely strict in respect, kindness and commitment to quality, you can give students significant responsibility to lead their own learning and manage the classroom themselves.
What has influenced your career the most?
The Foxfire Project, inspired by the philosophy of John Dewey, empowered low-income high school students in rural Georgia in the 1960's and 1970's to interview local citizens and create a magazine and best-selling book series about the lore and crafts of Appalachia; students led everything about this project for decades.
As an educator, what are you currently focused on?
I am currently working with the non-profit organization Expeditionary Learning to open new high schools in low-income communities that get every graduate into college and to transform existing schools K-12 across the country into high achieving schools that focus on character, scholarship and creating high-quality work; EL leads professional development and provides teacher resources.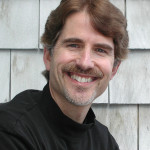 Ron Berger is Chief Academic Officer for Expeditionary Learning. EL is a network of over 160 public schools in 30 states – an organization that partners with districts and charter boards to found public high schools in low-income communities that send all graduates to college, and helps to transform existing public schools K – 12 toward high student achievement, character and citizenship. EL's core work is building teacher capacity through professional development, professional resources and Common Core literacy curriculum.
Ron works closely with the Harvard Graduate School of Education, where he did his graduate work and currently teaches a course that uses exemplary student project work to illuminate academic standards. He is an Annenberg Foundation Teacher Scholar, and received the Autodesk Foundation National Teacher of the Year award. He is the author of four books – An Ethic of Excellence and A Culture of Quality, and two recent publications, Leaders of Their Own Learning and Transformational Literacy.
Ron was a public school teacher and master carpenter in rural Massachusetts for over 25 years. His writing and speaking center on inspiring quality and character in students, specifically through project-based learning, original scientific and historical research, service learning, and the infusion of arts. He works with the national character education movement to embed character values into the core of academic work.